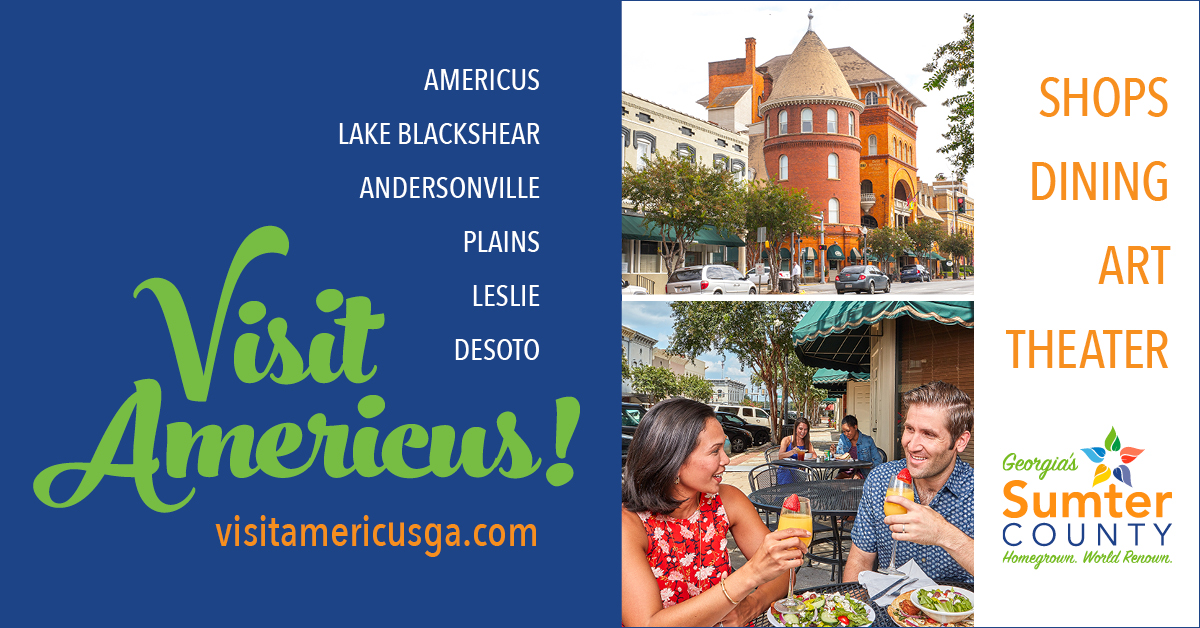 Georgia's Sumter County:
Homegrown. World Renown.
We are small towns with a large presence. Ideas and innovations that impacted not just a country, but an entire world was nurtured in our community.
We are history, complex and storied. It's where brave men battled, and dedicated men died.
We are hopes and dreams. The birthplace of a president, that also birthed his lifelong values and ideals of community, fellowship, of peace.
We are bountiful lands, rolling fields, and piney woods.
A place of beauty and reflection. With farms that proudly feed more than just the locals.
We are rippling waters that provide a reflection of our truest selves. Rivers flow with laughter & joy. Here a lake isn't just a body of water; It's a gathering place for neighbors to see each other in a different light.
We are architectural marvels made up of turrets and treasures. Buildings have been honored and restored; legacies have been preserved.
We are visionaries and trailblazers. Our schools foster innovation and attract leaders from across the globe.
We are museums filled with riches and legacies… a testament to the past meant to be uncovered and rediscovered.
We are unpretentious, yet influential. We are rural and global, and strangers who become lifelong friends.
We are builders of structures and unbreakable bonds.
We are history…
Complex and storied.
We are Georgia's Sumter County. Homegrown. World Renown.