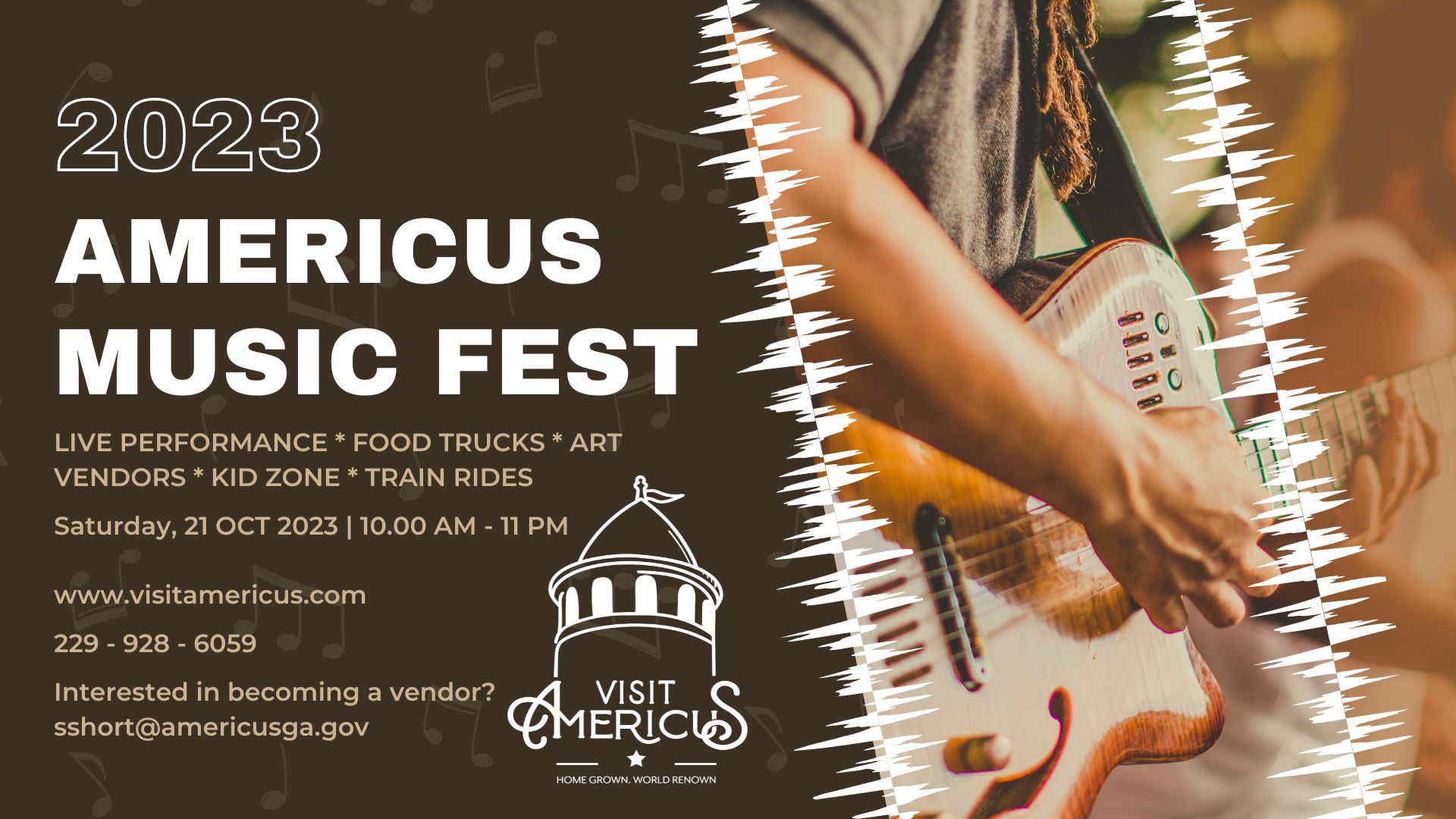 Search our website

Americus Music Fest
It's back and bigger than ever! The 2023 Americus Music Fest is Saturday, October 21st at the Jackson Street Train Depot in Americus, GA.
The fun kicks off at 10 AM and Ends at 11 PM. IT'S FREE!!
Enjoy a wide variety of musical genres from Rock to Country, Hip Hop to Soul, Jazz to Blues, and so much more in between. IT'S FREE!!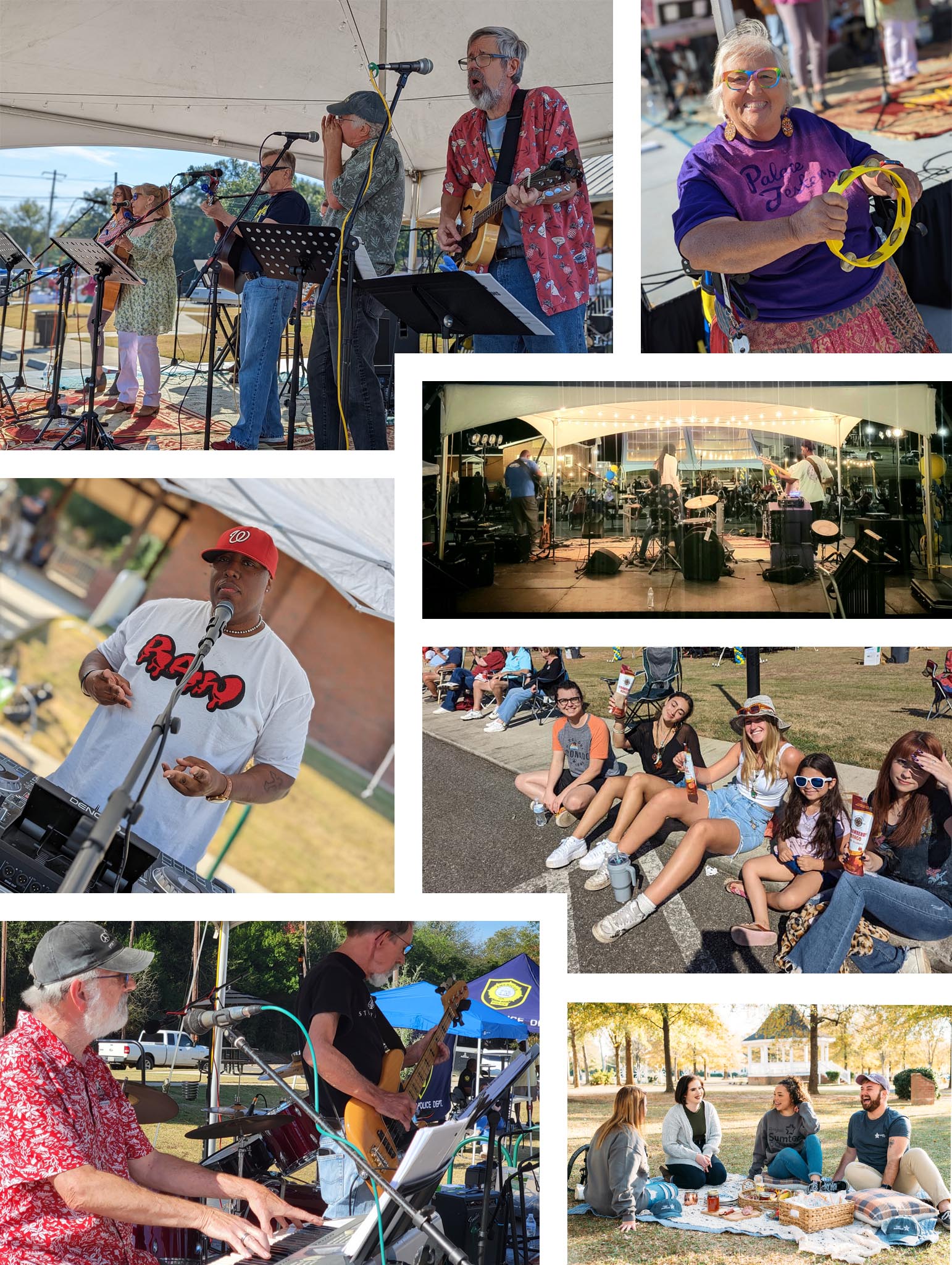 For the second year, we will welcome back the Food Truck Fest to Jackson Street, as well as craft vendors and area nonprofits. New this year? The Americus Arts Council will host the Art Fest down Finn Street in the Americus Arts District, plus J & R Rentals are pulling out all of the stops with a MEGA Kid Zone on the green! IT'S FREE!!
SAM Shortline Excursion Train will be offering trips to and from Plains, as well as a ride from the park to Americus to enjoy the festivities! Plus, in between sets, walk the short two blocks to downtown and do a little shopping!
Bring lawn chairs and blankets but leave the coolers at home. Don't worry- wine, beer & spirits will be for sale!
Let's not forget – It's just one week from Halloween! Wear your favorite costume after 7 pm for a fun costume dance party!! We will even have a kids, teen, and adult costume contest at 8 pm! (Right before our final act!) Prizes will be given out! IT'S FREE!!!
Lunch & Dinner and all of your entertainment will be provided.
IT'S FREE!!!