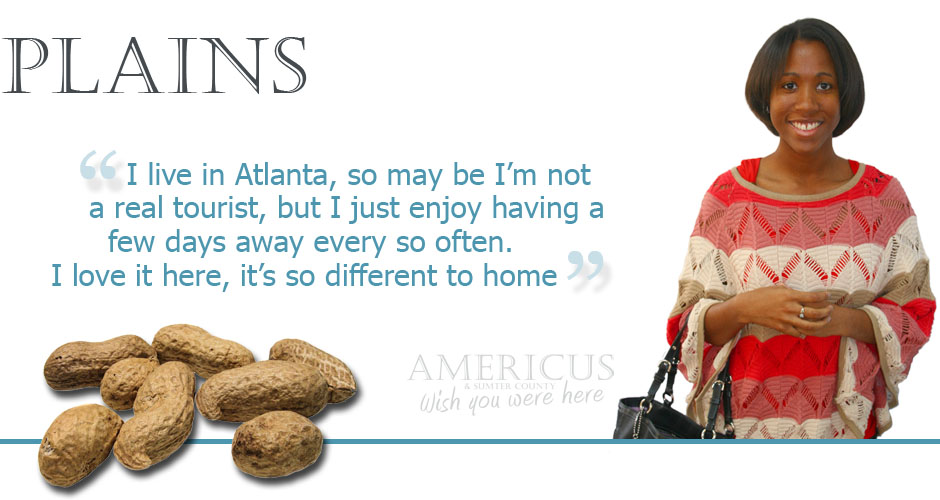 Search our website

Take a closer look
Jimmy Carter National Historical Park
– The Town That Cultivated a President
He was reared on Baptist principles and peanut farming. His mother was a nurse who dedicated her time to the poor and his father ran a farm and a small country store. He walked along the railroad tracks to town to sell peanuts, and when he said he'd grow up to be President, he meant it.
The 39th U.S. President and his First Lady Rosalynn still call Plains home. Today, Plains is part of the Jimmy Carter National Historical Park overseen by the National Park Service.
Visit the Plains Depot, now a museum to the 1976 Presidential campaign, Carter's boyhood home in nearby Archery, GA; attend a Sunday School lesson taught by Jimmy Carter and the Plains High School Museum & Welcome Center with Carter memorabilia. The museum also tells the story of the town of Plains. Browse the little shops downtown.
Plains Historic Inn & Antiques
Jimmy and Rosalynn Carter have joined their hometown in developing a Historic Inn & Antiques Mall located on Main Street in Plains. They now invite you to step back in time and enjoy the accommodations of one of seven-period suites, authentically furnished from the 1920s to 1980s -"every room a history lesson." Each suite includes a private bath, cable TV, a smoke-free environment, and meets accessibility standards. Guests enjoy wireless Iternet as well as exclusive use of the common room and balcony overlooking the historic square that provides a place for relaxation.
Every morning wake up to a complimentary continental breakfast. Private Baths Cable TV Breakfast included Smoke-free environment. Shop at the Antique Mall on the street level -25 booths. Relax on the balcony and Enjoy a Peaceful Experience.